Researcher Spotlight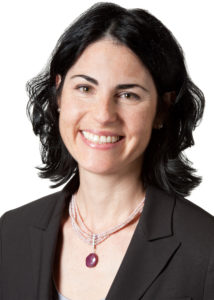 Professor of  Surgery –Organ Transplantation and NUTORC Informed Consent and Disparities Co-chair  
Black and Hispanic patients are less likely than white patients to receive a live donor kidney while on the waiting list for up to two years, according to a new study published in JAMA. The findings also indicate that racial and ethnic disparities in live donor kidney transplantation have significantly increased over the last two decades, highlighting the need for national efforts to reduce disparities.
Please click here to read more about this month's spotlight.
Recent News
06.03.2019 – Research
Congratulations to members and affiliates of the Comprehensive Transplant Center with over 70 oral, poster, and symposia presentations at this year's American Transplant Congress in Boston!
03.01.2019 – Disparity 
Congratulations to Dr. Dinee Simpson who has received special recognition in an in-depth Chicago Tribune profile titled "Balancing Act". She is Chicago's only female, African-American organ transplant surgeon and has a special focus on reducing disparity in African American organ transplants. To read the article, please click here.
02.12.2019 – Disparity
Congratulations to Dr. Juan Carlos Caicedo who has been highlighted in the Northwestern Medicine Magazine for his work in creating a one-of-a-kind program to reduce Hispanic kidney transplant disparities. To read the article, please click here.
Our Mission
NUTORC's mission is to create high impact, innovative transdisciplinary research at the intersection of seemingly disparate disciplines at Northwestern University, focusing on health services and outcomes research in transplantation. We bring together clinicians, health services and outcomes researchers and investigators with specific expertise in state-of-the art research methodologies to address pertinent questions in transplantation. Through expansion of health services and outcomes research beyond secondary data analysis, NUTORC has introduced leading national research expertise to the field of transplantation, allowing for academic excellence and advancement of knowledge.
Save