Researcher Spotlight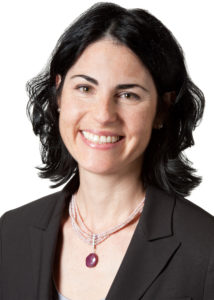 Professor of  Surgery –Organ Transplantation and NUTORC Informed Consent and Disparities Co-chair  
Black and Hispanic patients are less likely than white patients to receive a live donor kidney while on the waiting list for up to two years, according to a new study published in JAMA. The findings also indicate that racial and ethnic disparities in live donor kidney transplantation have significantly increased over the last two decades, highlighting the need for national efforts to reduce disparities.
Please click here to read more about this month's spotlight.
Recent News
10.11. 2017 – Education 
Two NUTORC Summer Interns and Feinberg Medical Students, Elliott Russell and Dustin Slagle, presented their research with their mentor, Infectious Disease Faculty, Michael G. Ison, MD at ID Week, October 4-8th in San Diego, California.  Congrats on a job well done!
07.31.2017 – Patient Safety
Congrats to NUTORC Director, Dr. Daniela Ladner on her PCORI Pipeline to Proposal Tier III Award, titled: National Patient Community, Caregiver and Advocacy Group Directed Strategies to Lead Comparative Effectiveness Research for Liver Cirrhosis.
07.13.2017 – Risk Predictors
Predicting heart events after liver transplant? The first app to predict which patients will die or be hospitalized from cardiovascular complication post-transplant developed by our very own Dr. Lisa VanWagner! The score enables healthcare providers, caregivers and patients to estimate 1-year risk for cardiovascular complications after liver transplantation. Read more or check out the app.
Our Mission
NUTORC's mission is to create high impact, innovative transdisciplinary research at the intersection of seemingly disparate disciplines at Northwestern University, focusing on health services and outcomes research in transplantation. We bring together clinicians, health services and outcomes researchers and investigators with specific expertise in state-of-the art research methodologies to address pertinent questions in transplantation. Through expansion of health services and outcomes research beyond secondary data analysis, NUTORC has introduced leading national research expertise to the field of transplantation, allowing for academic excellence and advancement of knowledge.
Save